Tourist information 2021
Welcome to the Old Voss Steam Railway Museum!
In 2021 the train runs the 10-kilometer-long stretch between Garnes station and Haukeland station. Along the way you can experience a beautiful landscape when the train passes through the fjord areas, close to the sea and water on one side and steep mountainside on the other. the 2021-season is now over, but we welcome you back in 2022!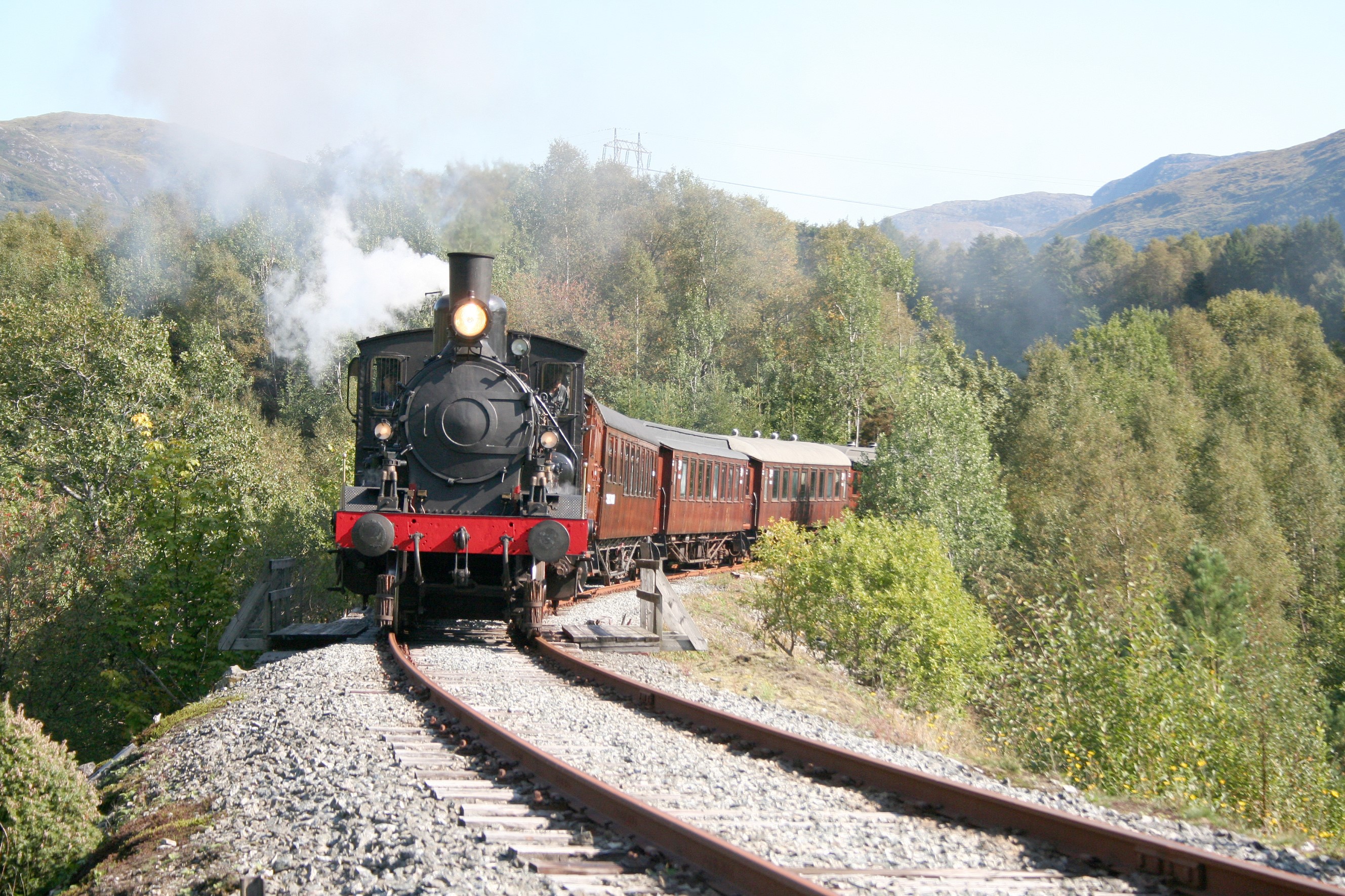 Every Sunday from mid-June to mid-September you have the opportunity to experience an authentic steam locomotive on the Old Voss Steam Railway. The steam loco is a ten-wheeler built in 1913 as the first generation mountain locomotives for the Bergen Railway. Along with the locomotive you will find teak carriages from the 1920s and 1930s.
On several Sundays throughout the summer we offer experiences that add another dimensions to your trip. You can enjoy a Sunday lunch on board the our classic dining car from 1937 (offered on select dates). The diner is lovingly restored by volunteers and is the last classic carriage that is still in regular traffic in Norway. Pre-booking is and can be done from our TicketCo-Page (in Norwegian)..
On selected occasions during the summer, we offer the Bergen Heritage Tour. This is a unique and exciting round trip through Bergen's most beautiful scenery on board a selection of beautifully restored heritage vehicles and vessels. Start and finish at Holbergskaien in Bergen. More information can be found here: https://en.visitbergen.com/things-to-do/bergen-heritage-tour-p3897513 and Tickets are available at: stord1.ticketco.no/
Sit down, relax and enjoy a wonderful Sunday while gazing at the fjord landscape trough windows. We look forward to welcome you onboard!